PicardTips Picard management tip: Results are more important than protocol.
So, irgendwas mit Urlaub.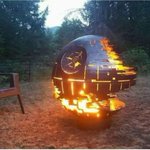 16bitnostalgia Best fire pit ever? pic.twitter.com/jDApZaNuDr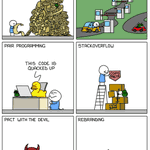 PR0GRAMMERHUM0R How to fix bugs reddit.com/r/programmerhu… pic.twitter.com/KBOAg1NFVw
TIL: 500 Meter LWL-Kabelperücke entwirren und wieder aufwickeln macht, gerade bei über 30 Grad, keinen Spaß.
PicardTips Picard science tip: Investigate stellar phenomena whenever the opportunity arises. There is always more to learn.