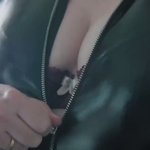 Spatzendame Made my Day.
ADAC pic.twitter.com/IcbhV6soOR
Manche Fehler kannst du dir echt nicht ausdenken.
2017, wenn nach einem Windows-Patch eine Java-Anwendung am sekundären Bildschirm nicht mehr im Vollbildmodus funktioniert.
@mattsches Wie früher, so mit Bootdiskette? :)
PicardTips Picard morality tip: The moment you consider yourself morally superior to someone due to your genetics is the moment you prove you are not.