@ollygoes Das verstößt doch bestimmt gegen irgendwelche Gesetze. :)
@FrauAehrenwort Vorher ein paar Tage Hohes Fieber gehabt? Dann könnte es 3-Tage-Fieber sein.
Der Ingwer-Zitronentee brennt ein wenig im Hals. #fb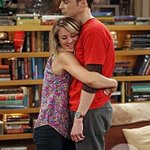 TheRealSheldonC Sneak peek of the Season 7 Premiere. pic.twitter.com/h1kQetX5D6
Diese Windows Phones sind ja sowas von pingelig.
Nachdem jetzt ein "richtiges" SSL-Zertifikat auf dem Domino Server insgesamt ist, klappt auch die Traveler Anbindung mit Windows Phone.