Sonnenuntergang in Nordhessen. 😎🌞 instagram.com/p/BILQlWfAtgw/
Surfin_Bird Die @PolizeiMuenchen ist gerade echt benchmark in Sachen verantwortungsvollem Umgang mit Twitter. Information, sachlich aber eindringlich.
caschy Facebook hat den Safety Check für MUC aktiviert
Wenn das morgen auch so wird, überlege ich mir das mit den 10 Kilometern nochmal. 😅 pic.twitter.com/g7FkTfzg41
Es gab Rösti-Rolle gefüllt mit Schinken und Frischkäse. Sehr lecker. 😃 #lasttweet
Vergessen, das Essen zu fotografieren.
Täglicher Blick über Bad Zwesten bei 26 Grad. Momentane Wetterlage: überwiegend bewölkt #raspitweet pic.twitter.com/RuNBcEpojb
Vor dem Brückenlauf morgen in Niederurff noch mal die 10km getestet. Lief ganz gut. 🏃 Morgen..instagram.com/p/BIKE5FEgXH_/tl
Bla1ze #BlackBerry should just release their devices using the codenames they give them. Those are arguably cooler than the actual release names.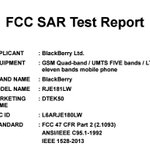 Bla1ze DTEK50 though? And people thought #Priv and Leap were not great names - crackberry.com/blackberry-ham… #BlackBerry pic.twitter.com/NcuQkOOyrS